Upcoming Events:
Recent Events: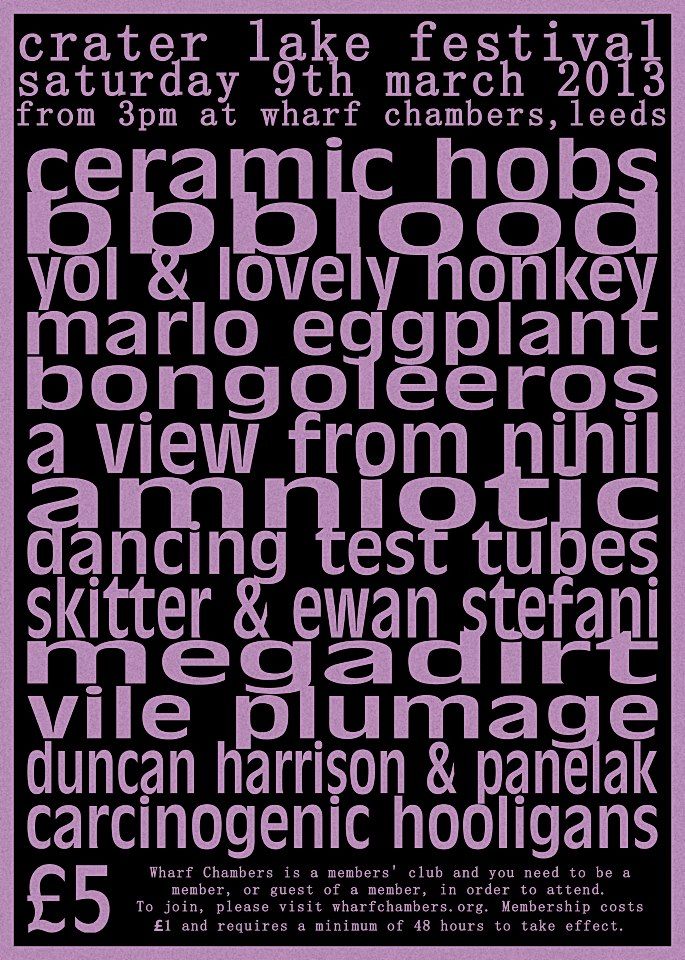 Archive:
29th September 2011, SottoVoce 2011, London. Bethnal Green working Mens club
24th September 2011, Splitting the Atom IV, Brighton. Green Door Store, with Cheapmachines, Aqua Dentata, Bald Knobbers + Loads more
Have been playing live since 2004 so it might take a while to document them all.